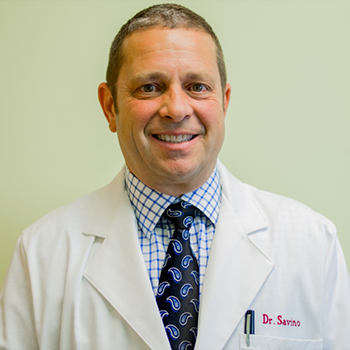 Dr. Dr. Bartholomew Savino & Dr. Arpaia have been serving the local community with over 30 years of experience between them. Throughout their careers, they have been board certified in Internal Medicine and have been active medical educators for both of Staten Island's local area hospitals. They have maintained strong academic ties and are actively involved in teaching medical students and house staff.
They have worked extensively in Emergency Medicine and are comfortable treating complex medical issues.  They currently hold academic positions in both area hospitals, are affiliated with several skilled nursing facilities and have 30 years of experience in geriatric care as well.
Dr. Bartholomew Savino is board certified in the specialty of internal medicine and is a Diplomate with the American Board of Internal Medicine since 1997.
Dr. Bartholomew Savino graduated from the School of Medicine at the University of Bologna, Italy in 1993 and returned to Staten Island to complete his Internal Medicine internship and residency training at Staten Island University Hospital in 1997. He and his partner, Dr. Arpaia, founded Island Medical Consultants in 1997 and have been in private practice serving the community of Staten Island since.
In addition to internal medicine, Dr. Bartholomew Savino has experience in Emergency Department and Geriatric Medicine. He is an attending physician on staff and does daily rounds at Rehabilitation facilities, Nursing Homes and Hospitals on Staten Island since 1997.
Dr. Bartholomew Savino is active with medical resident and medical student training as a commitment to his specialty and his community and has academic affiliation with SUNY Health Science Center, Downstate Medical School.
Dr. Bartholomew Savino's professional interests include internal medicine, acute care medicine, geriatric medicine, preventative medicine, perioperative medicine, bariatric medicine and weight loss medicine. Dr. Bartholomew Savino's goal is to provide personalized, quality health care for the Staten Island community.
Dr. Bartholomew Savino has current attending physician appointments at:
Staten Island University Hospital
Richmond University Medical Center
Verrazano Nursing Home
Clove Lakes Health Care and Rehabilitation Center
Dr. Savino is a member of the American College of Physicians and American Medical Association.
I have spent several years looking for a doctor who listens and can treat me - I have a very complicated condition that requires several specialists care. He is truly remarkable Doctor. He listens and cares- he has worked extraordinarily hard coordinating my care, for that I am grateful.
Caring and compassionate. My son has autism and Dr A took the time and made feel at ease.
I have been seen in a number of clinics due to my insurance issues. Dr. Arpaia took the time for me and went through all my medical issues. I have Lupus and a blood clotting disorder, if it were not for him i likely would not be here. He discovered a blood clot in my heart and have been getting the treatment i need to breathe easier. Thanks to him i am better and grateful.
Overall, this office has got it together. Dr. Arpaia is a gem. A diamond in the ruff. He clearly care about me and my family and we wish him nothing but the best. I think he may be one of the best physicians NYC has to offer! Believe me I have seen them all!
If you want a competent caring doctor then his office is for you. It is clean comfortable and welcoming. I met Dr. A several weeks ago and its been a Godsend ever since. Timely evaluation cutting to the chase with a Doc who truly cares about his patients. His waiting room is full but well worth the wait as he accommodates everyone. Established patients can see him urgently- I know because I have.
He is very thorough, and he takes time, and explains everything that I asked him. He goes over all my blood work and any other test taken. I highly recommend him.
Met Dr. Savino at Staten Island Hospital - a very friendly and kind doctor. Helpful with medical questions.
I always feel the Doctor is listening and sympathetic to my needs. He has never failed to help. I recommend him highly.