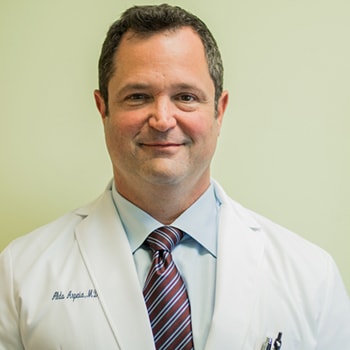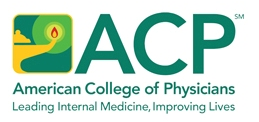 Dr. Arpaia has been recognized as one of the physicians at the top of his field. Nominated as one of New York Magazine's Best Doctors in his specialty as well as Castle Connolly's Top Doctors for 6 consecutive years 2015, 2016, 2017, 2018, 2019 & 2020. Dr. Arpaia is comfortable treating complex medical issues and helping patients maintain their wellness. Colleagues and patients alike have referred their family members to him not only for his clinical acumen but bedside manner. Born and raised in Brooklyn, N.Y., he attended Xaverian High School and was awarded a Presidential Scholarship to St. Francis College. He went on to attend the State University of New York's Stony Brook School of Medicine. After graduation, he completed his Internship at Lenox Hill Hospital and completed his residency at Staten Island University Hospital where he completed his final year as Chief Resident in 1997. During his Chief Residency, he was invited to become a Fellow of the American College of Physicians. Dr. Arpaia is a board-certified diplomate of the American Board of Internal Medicine who has maintained several academic affiliations while being an active member of the teaching staff at SUNY Health Science Center Downstate Medical School as well as New York Medical College at Valhalla, New York. He also is a member of the medical staff at both local hospitals on Staten Island where he is involved in medical education and improving the quality of care for patients island-wide. His extensive clinical experience in Emergency Medicine and Geriatrics makes him comfortable treating a broad array of complex medical issues. In addition to being nominated one of New York's Top Doctors, he has been the recipient of numerous patient recognized awards as well. VITALS People Choice Awards 2009 through 2016 Consumers Research Council Top Physicians 2006-2010 VITALS Most Compassionate Doctors award 2010 He has active privileges in Staten Island University Hospital, Richmond University Hospital, Verrazano Nursing Home. He maintains active affiliations in the American Medical Association, American College of Physicians
I have spent several years looking for a doctor who listens and can treat me - I have a very complicated condition that requires several specialists care. He is truly remarkable Doctor. He listens and cares- he has worked extraordinarily hard coordinating my care, for that I am grateful.
Caring and compassionate. My son has autism and Dr A took the time and made feel at ease.
I have been seen in a number of clinics due to my insurance issues. Dr. Arpaia took the time for me and went through all my medical issues. I have Lupus and a blood clotting disorder, if it were not for him i likely would not be here. He discovered a blood clot in my heart and have been getting the treatment i need to breathe easier. Thanks to him i am better and grateful.
Overall, this office has got it together. Dr. Arpaia is a gem. A diamond in the ruff. He clearly care about me and my family and we wish him nothing but the best. I think he may be one of the best physicians NYC has to offer! Believe me I have seen them all!
If you want a competent caring doctor then his office is for you. It is clean comfortable and welcoming. I met Dr. A several weeks ago and its been a Godsend ever since. Timely evaluation cutting to the chase with a Doc who truly cares about his patients. His waiting room is full but well worth the wait as he accommodates everyone. Established patients can see him urgently- I know because I have.
He is very thorough, and he takes time, and explains everything that I asked him. He goes over all my blood work and any other test taken. I highly recommend him.
Met Dr. Savino at Staten Island Hospital - a very friendly and kind doctor. Helpful with medical questions.
I always feel the Doctor is listening and sympathetic to my needs. He has never failed to help. I recommend him highly.