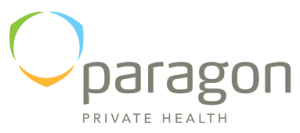 My personalized healthcare membership program provides participating patients with numerous health benefits including a greater emphasis on prevention and wellness. Let's face it, there is no better investment one can make than an investment in their health. After all, there is a direct correlation between the quality of one's health and the overall quality of their life. Whether you are advancing in age, healthy and interested in staying well, have a family history of disease or have a chronic condition; I encourage you to explore the numerous benefits of this membership program.
Program Benefits include:
1. 24×7 direct physician access via cell phone and email which reduces urgent care or ER visits
2. Same day or next day unhurried on-time office visits with minimal or no waiting
3. An annual comprehensive executive preventive care physical examination, including a nutritional and dietary supplement plan based on the examination.
4. Personalized healthy living and wellness plan – general diet, exercise, stress and smoking cessation
5. Detailed reports and information forwarded to consultants prior to your visit with the consultant
6. Discussion of consultation and procedure reports
7. Review of hospitalizations and clinical implications
8. Topical material on health and wellness
9. Assistance with appointments for sub-specialists and testing as medically necessary Please call 718.727.1898 to schedule a complimentary meeting with Island Medical Consultants to enroll or to receive additional information. A limited number of memberships are available on a first-come, first-served basis.